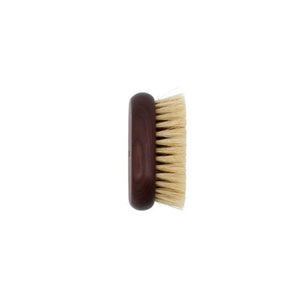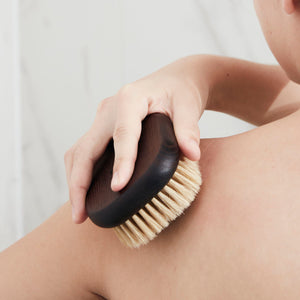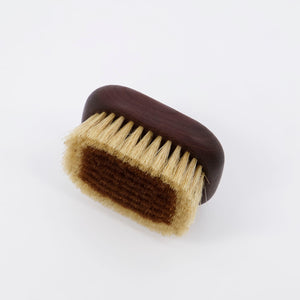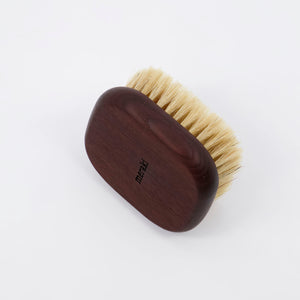 Borago Ionic DRY Body Brush, Meraki
Extend your self-care ritual with dry brushing before showering. This ionic body brush from Meraki exfoliates your skin, stimulates circulation and reduces fine lines. When you use the brush, the copper bristles form negative ions on the surface of your skin. These ions are known to stimulate your lymph nodes, increase the resistance of your skin, reduce cellulite, and improve the elasticity of your skin. Your energy level is increased, and both your blood flow and metabolism are improved.
Use on dry skin 2 to 5 minutes before showering. The key is to use long, gentle strokes and always towards your heart. Start with your feet and move your way up each leg towards the groin. Continue from your hands towards your arm pits. Brush your stomach upwards towards your heart or in clockwise, circular motions. Finish with your lower back towards the heart in circular motions.
After use, remove skin particles by pushing your thumb through the bristles, running a comb through them or tapping the brush on a clean, even surface. The ash wood has been given a heat treatment to make it highly durable and resistant to humidity. This also gives it the beautiful, dark colour.
l: 9.9 cm, w: 9 cm, h: 3.2 cm
Materials: Thermo treated ash wood, Horse hair, Copper
Care: Do not clean with water or soap
---