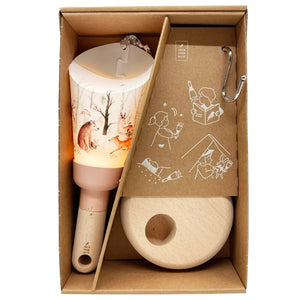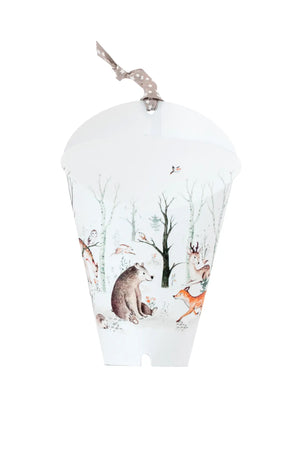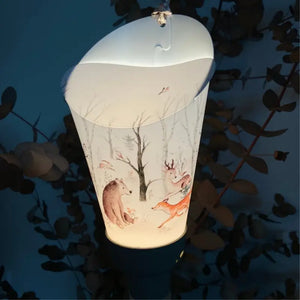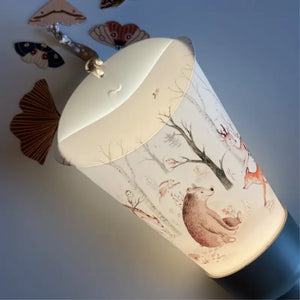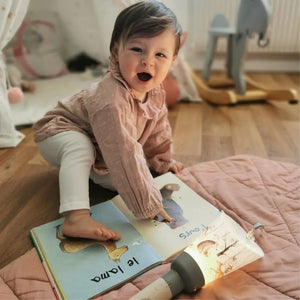 Nomade Lamp Set - Enchanted Forest Rose
A box containing a pretty 5 in 1 rechargeable nomad lamp that accompanies your children from birth to 12 years old and over. Depending on the moment or desire it is transformed into a bedside lamp with the pretty base, an applique with the hook, a night light, a reading light, or a flashlight.

Everything is allowed in a flash by turning the handle and its soft light illuminates you. Easy to use, it turns off by itself after an hour and is only 250g! Your child takes it everywhere and charges it as soon as it flashes!
---