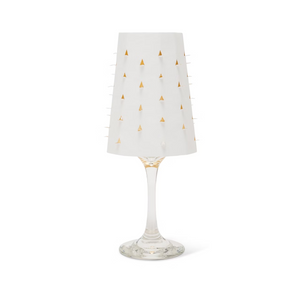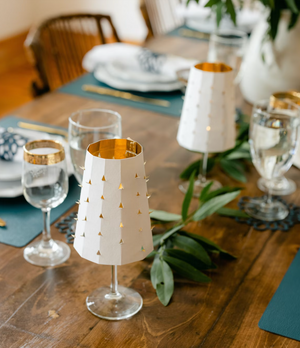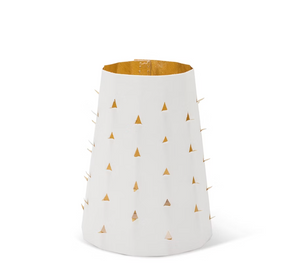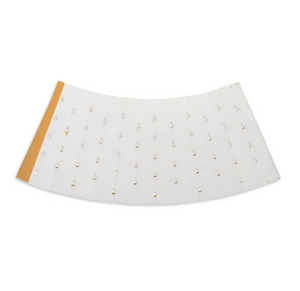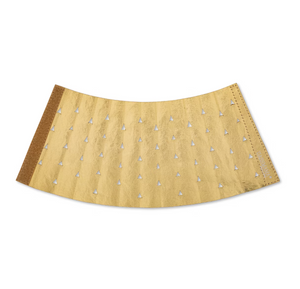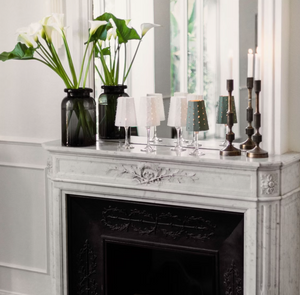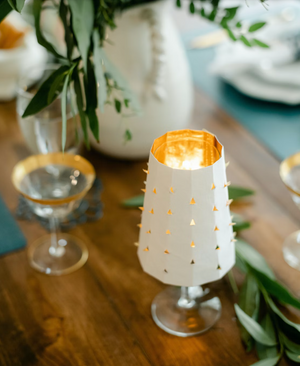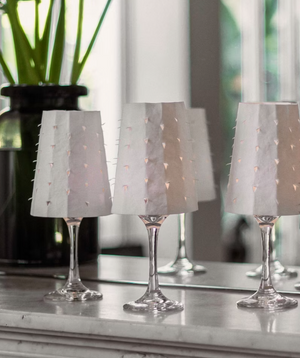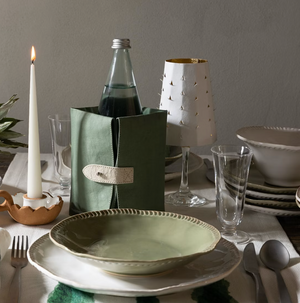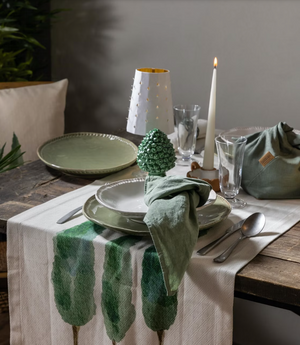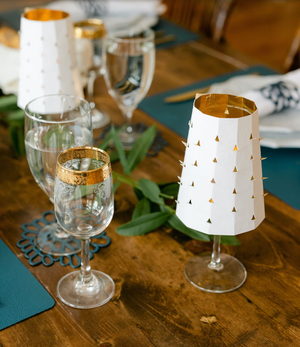 Paper Lampshade Toge Toge
Illuminate your tablescape and set the mood with soft light trickling through these sustainably made paper lampshades. An effortlessly easy way to elevate your decor. Uashmama paper lampshades are flat sheets of their signature washable paper that velcro together and fit perfectly around a standard wine glass.

Simply place the lampshade on top of a wine glass, put a tea light inside and you have a gorgeous, illuminated ambiance. Turn off the light and enjoy the atmosphere. Use as a place marker, centerpiece or simple decoration on your table or countertop. (The glass is not included)
Measurements: Top 7 x Bottom 10 x Height 14
Care:Wash in warm water using a mild soap or detergent.
---