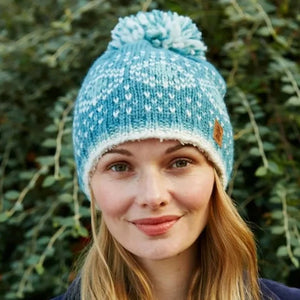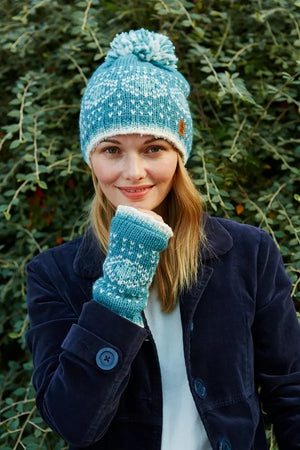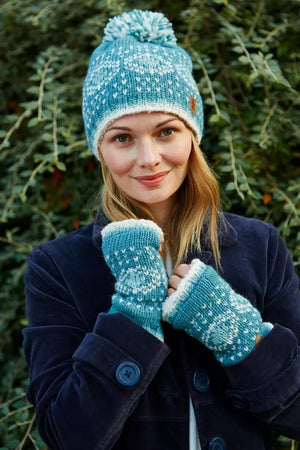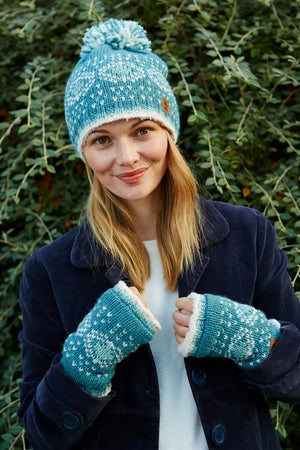 Pental Bay Bobble Beanie
Inspired by the turquoise waters of Pentle Bay, this teal design is a modern take on a pretty pastel.
Women's hand knitted bobble beanie. Sherpa fleece lined for comfort, perfect for a cold winter day. Striking shade of duck egg blue with floral fair isle patterns. Fair trade and handmade in Nepal.
100% Wool
Sherpa Fleece lined
Hand framed
Fair Trade and Handmade in Nepal
---