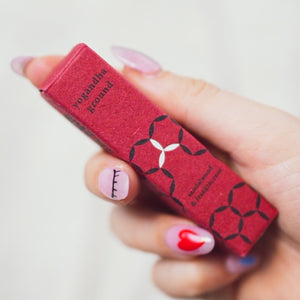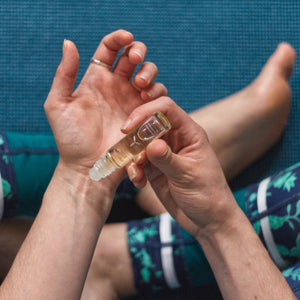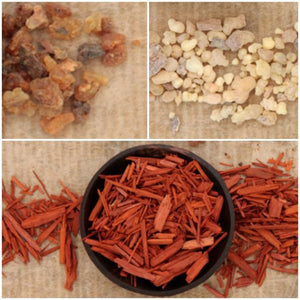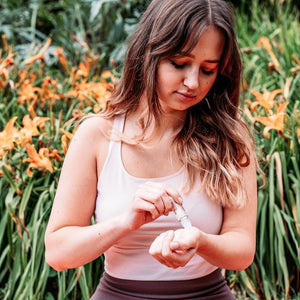 Yogandha Roll On Oil - Ground
"May the downward moving energy be nourished"
brings a little stillness into daily life and brings you into the moment. Apply throughout the day when you need calm, have a migraine or a headache. It's also a wonderful oil to set your intention at the start of your yoga practice. 10mls/.34oz
Fragrance – rich and woody. Quite masculine.
Mindful Sandalwood relaxes and soothes - calming irritations, mental and physical, including the strongest of headaches

Frankincense slows and deepens the breath inducing a feeling of peace

Vetiver comes from a deep rooted Indian grass; plants with deep roots ground and earth us. Known as the 'oil of tranquillity', it has sedative and calming qualities

This blend also contains Cedarwood, Lavender and Black Pepper and was formulated through 3 years of meditation by yoga teacher, Sinead Duffy, to bring calm into your every day.
Usage
Apply to temples, neck and wrists when you need instant calm. Will slow the breath and calm body and mind
Chakra: This oil has an affinity with the Muladhara (base) chakra, though the vetiver ensures that it will help balance all the chakras
Mantra: Apanam Dhehi (may the downward moving energy be nourished)

Cautions: External use only. Not suitable for pregnancy. Black pepper can be sensitizing to some skins. Use within 6 months of opening. 10mlApply ground roll-on directly to pulse-points as a mood-managing mindful fragrance
---